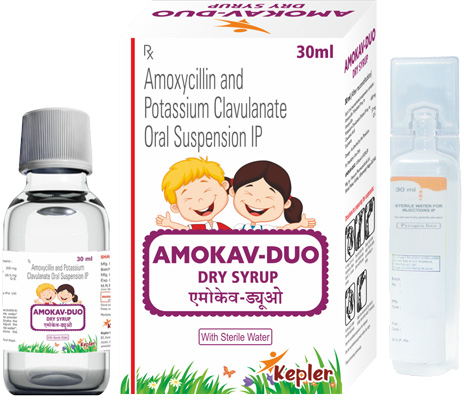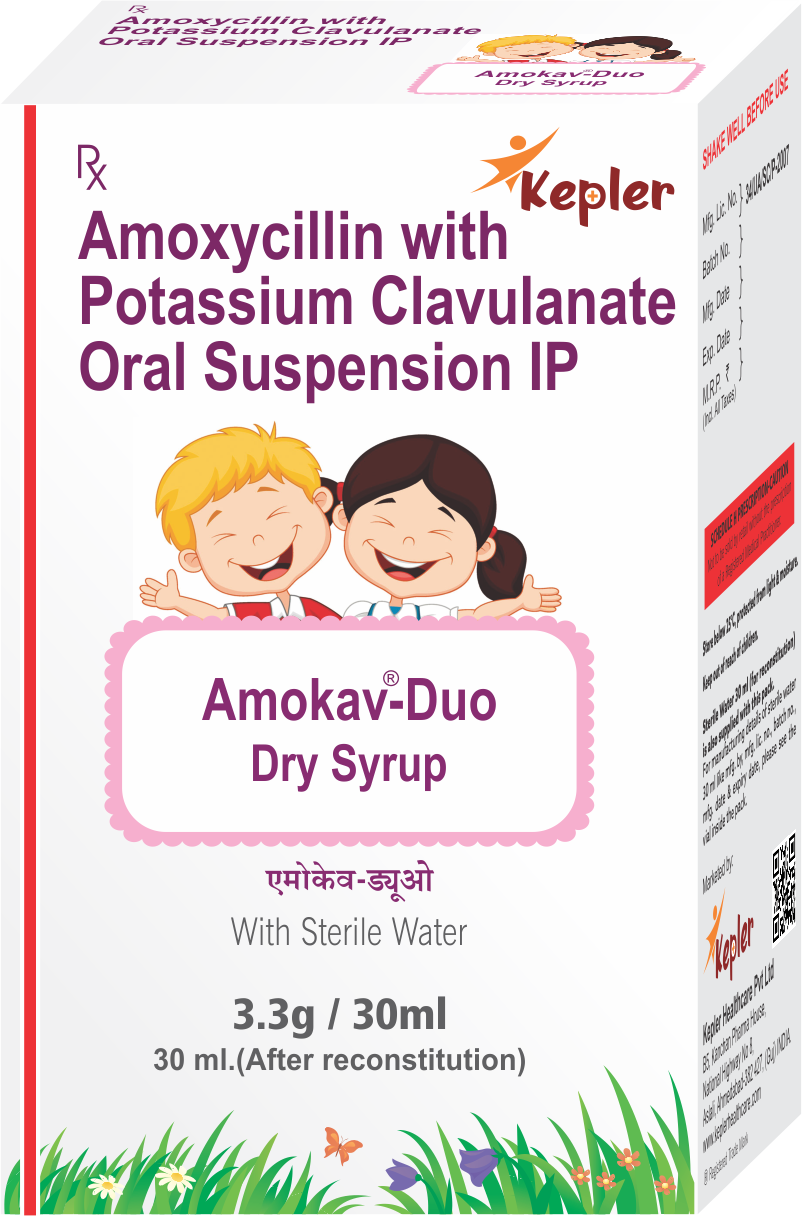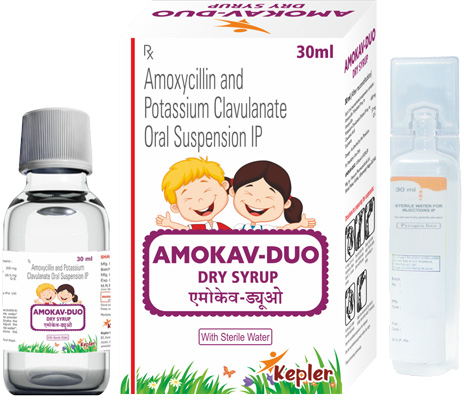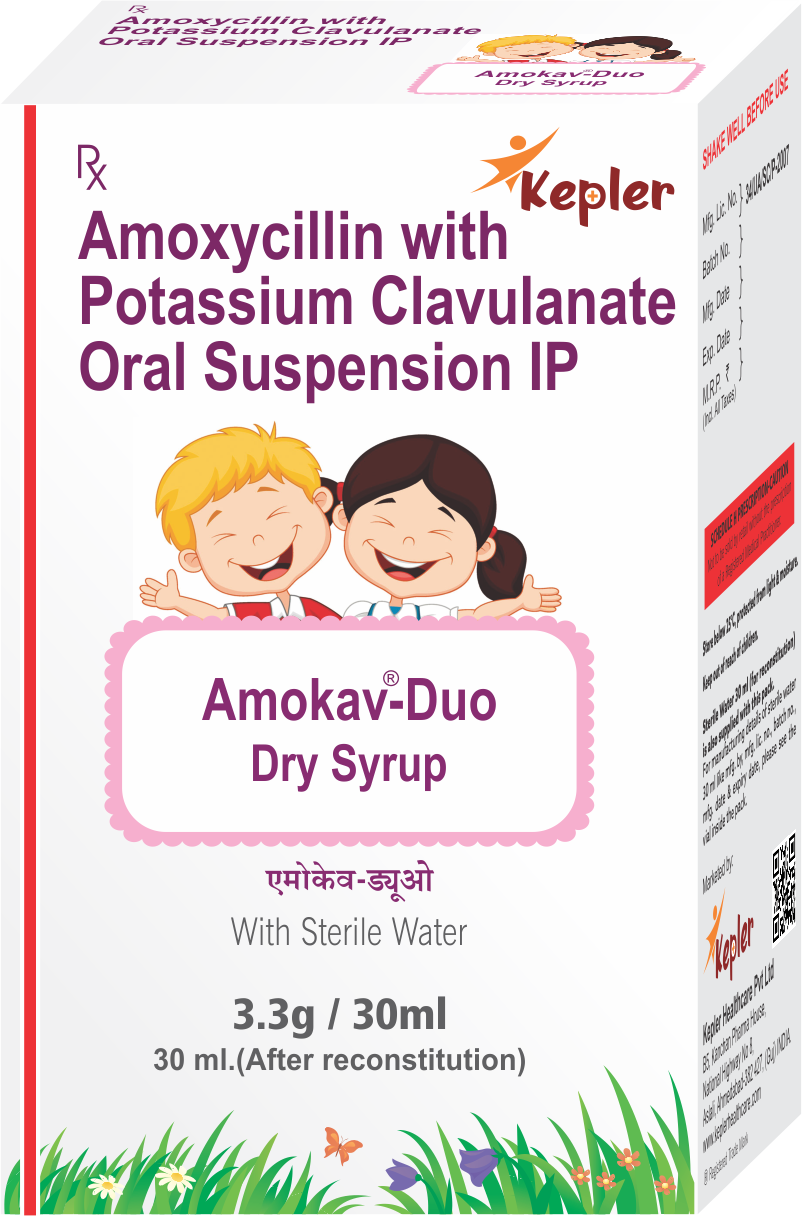 Kepler Onyx & Kepler Opal

Amokav Duo Dry Syrup

Inquiry now
---
Composition :
Amokav Duo Dry Syrup: Amoxycillin 400 mg, Clavulanic Acid 57 mg / 5 ml
Amokav Dry Syrup: Amoxycillin 200 mg, Clavulanic Acid 28.5 mg / 5 ml
Amokav 625 Tablet: Amoxycillin 500 mg, Clavulanic Acid 125 mg

Indications
Upper respiratory tract infection
ENT infection
Lower respiratory tract infection
Urinary tract infection
Skin and soft tissue infection
Obstetric and gynaecological infection
Sexually transmitted diseases
Other infections
Precautions :
In liver and renal function impairment, dosage to be adjusted.
Contra-indications :
Hypersensitivity to penicillin or any other component of the product.

How AMOKAV works
Clavulanic acid has a high affinity for and binds to certain β-lactamases that generally inactivate amoxicillin by hydrolysing its β-lactam ring. Combining clavulanate potassium with amoxicillin extends the antibacterial spectrum of amoxicillin to include many bacteria normally resistant to amoxicillin and other penicillin and cephalosporins.