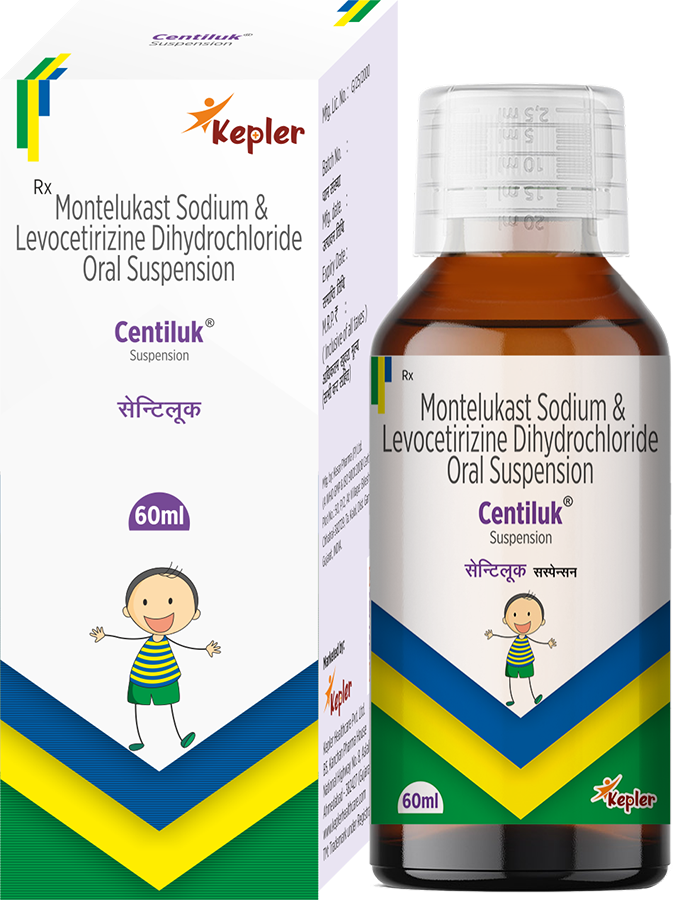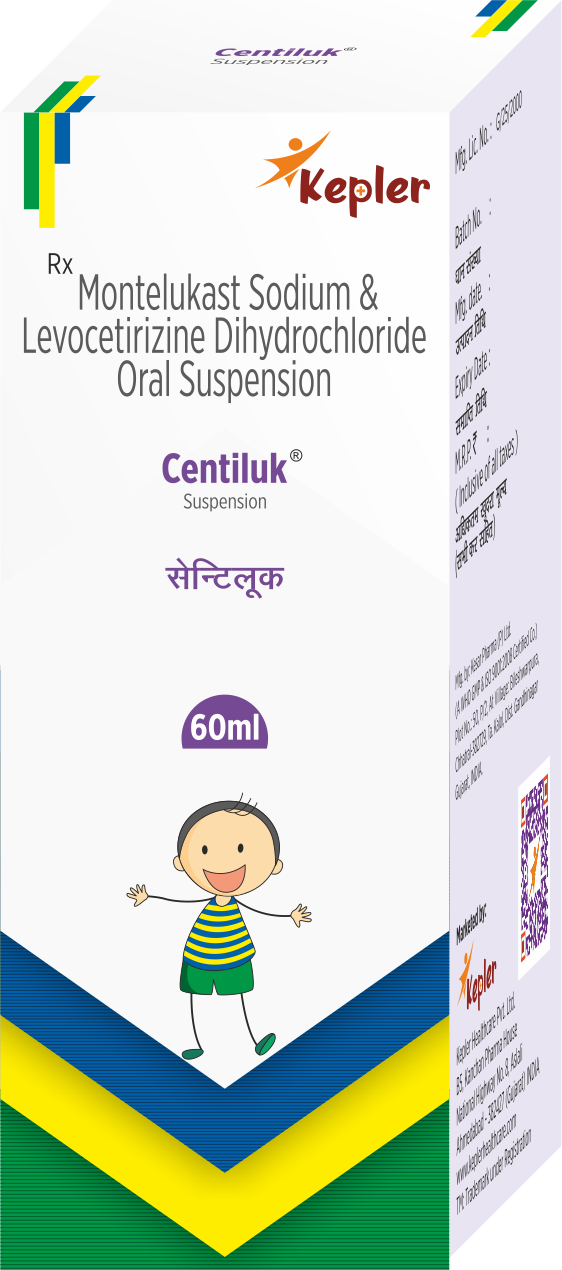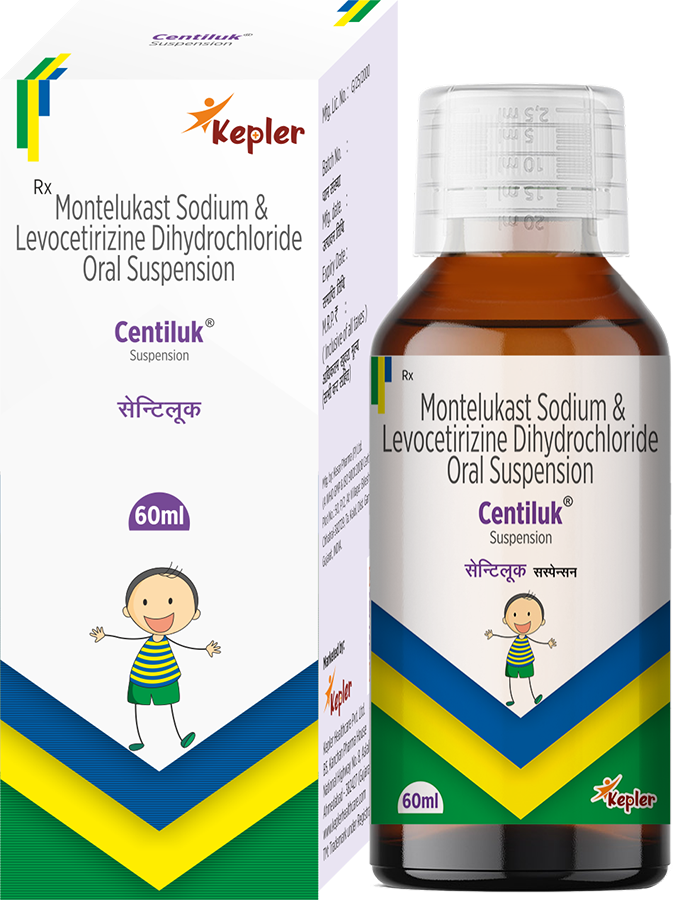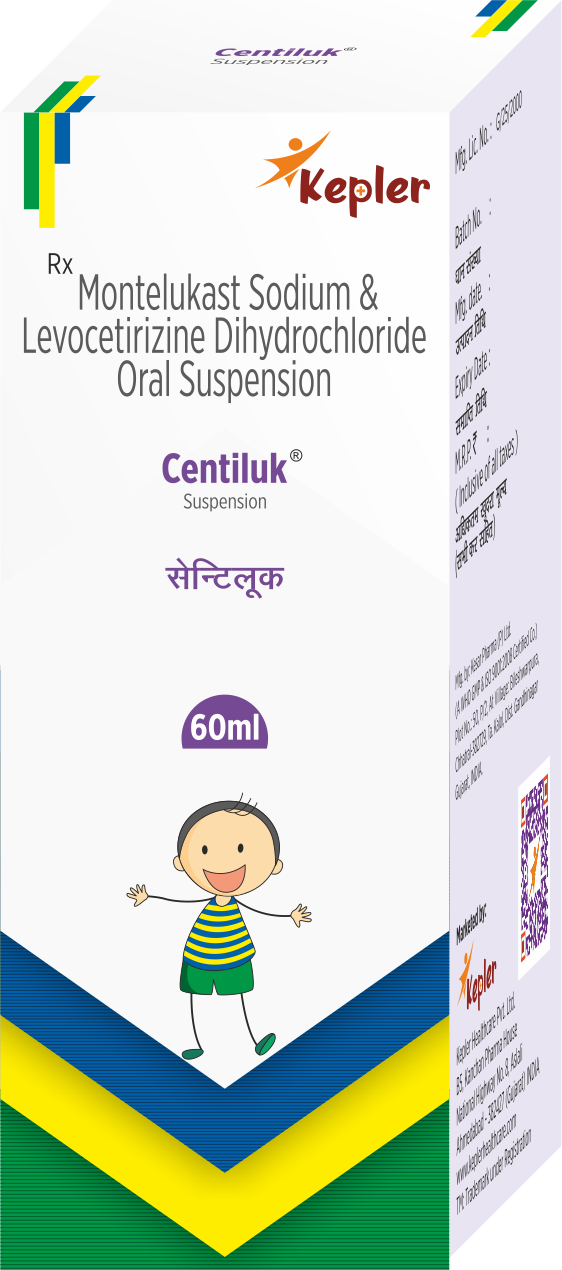 Kepler Onyx & Kepler Opal

Centiluk Susp

Inquiry now
---
Composition :
Levocetirizine 2.5 mg, Montelukast 4 mg / 5 ml
Indications
Allergic rhinitis: seasonal and perennial
Prophylaxis and maintenance of sneezing and runny nose due to allergies
Contraindication:
Hypersensitivity to any component of the product, severe renal impairment (creatinine clearance <10 mL / min).
Precautions:
Use with caution in patients with severe impairment of hepatic function, pregnant and lactating women.
How CENTILUK SUSPENSION Works
Centiluk Suspension contains Levocetirizine and Montelukast. Together these two relieve sneezing and runny nose caused due to allergies. Levocetirizine is an antiallergic that blocks a chemical messenger (histamine) responsible for runny nose, watery eyes, and sneezing. Montelukast is a leukotriene antagonist. It works by blocking another chemical messenger (leukotriene). This reduces inflammation (swelling) in the airways and nose and improves symptoms.