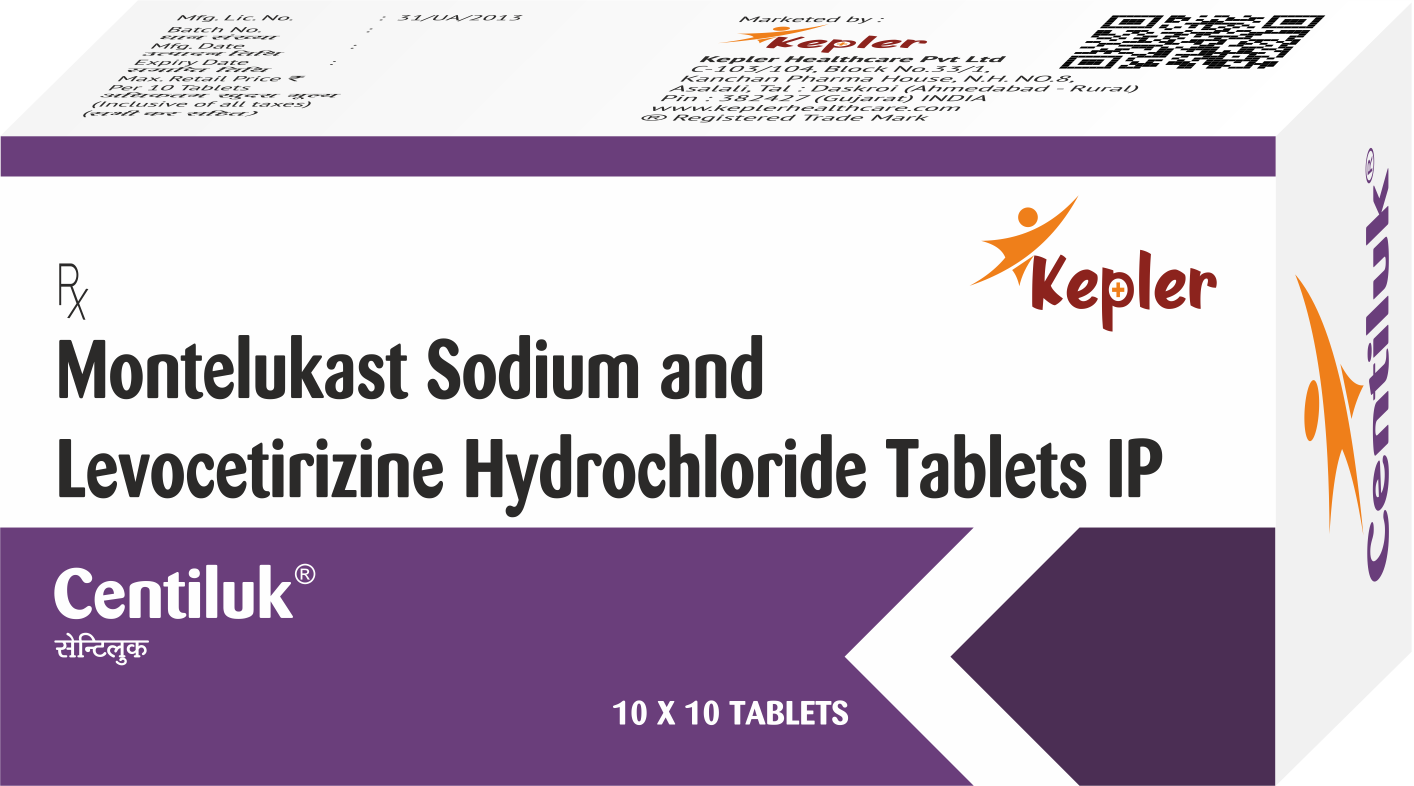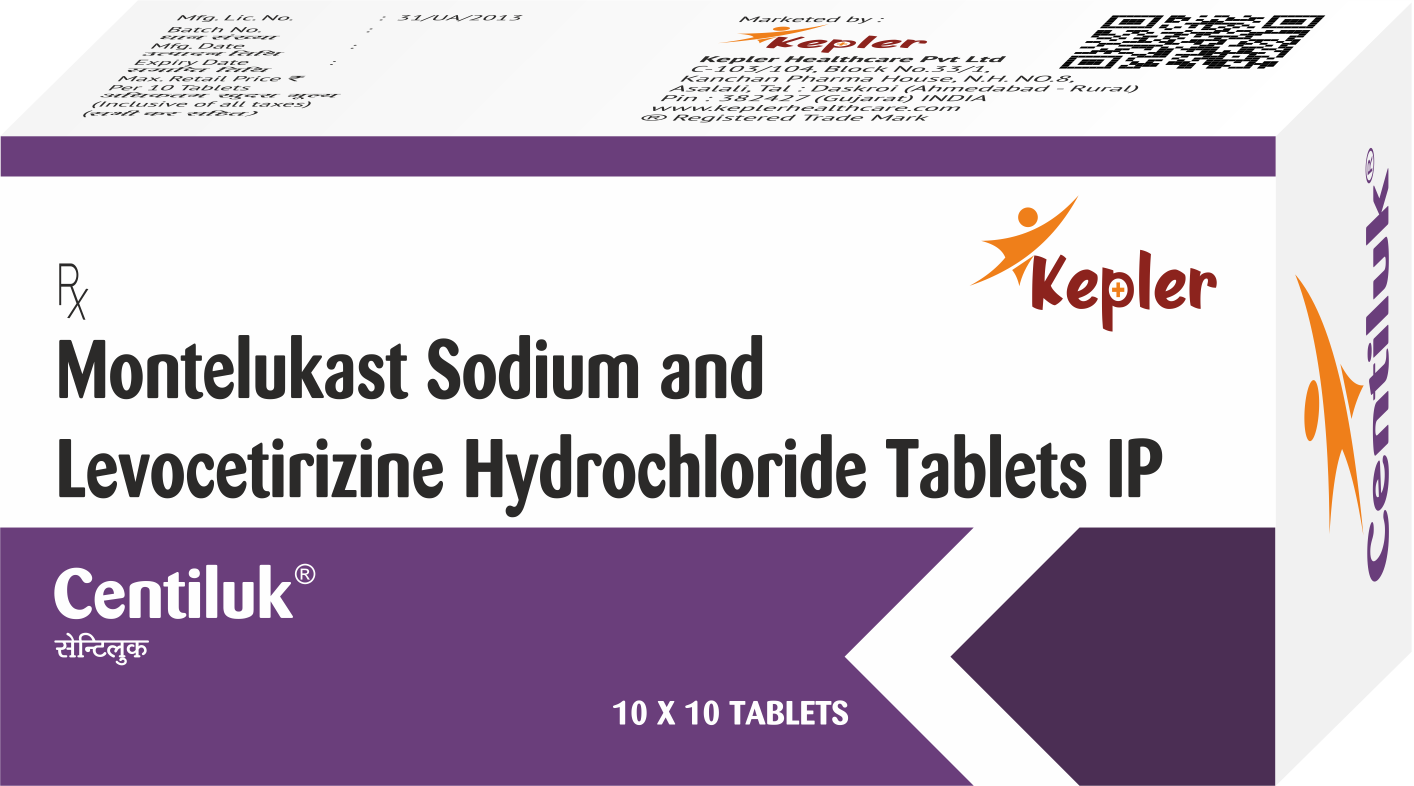 Kepler Onyx & Kepler Opal

Centiluk Tablet

Inquiry now
---
Composition :
Levocetirizine 5 mg, Montelukast 10 mg
Indications
Allergic rhinitis: seasonal and perennial
Prophylaxis and maintenance of sneezing and runny nose due to allergies
Allergic Dermatitis
Prophylaxis of chronic Asthma
Contraindication:
Hypersensitivity to any component of the product, severe renal impairment (creatinine clearance <10 mL / min).
Precautions:
Use with caution in patients with severe impairment of hepatic function, pregnant and lactating women.
How CENTILUK TABLET Works
Centiluk 5 mg / 10 mg Tablet is a combination of two medicines: Levocetirizine and Montelukast, which relieves sneezing and runny nose due to allergies. Levocetirizine is an antiallergic which blocks a chemical messenger (histamine) responsible for runny nose, watery eyes and sneezing. Montelukast is a leukotriene antagonist. It works by blocking another chemical messenger (leukotriene). This reduces inflammation (swelling) in the airways and nose, and improves symptoms.