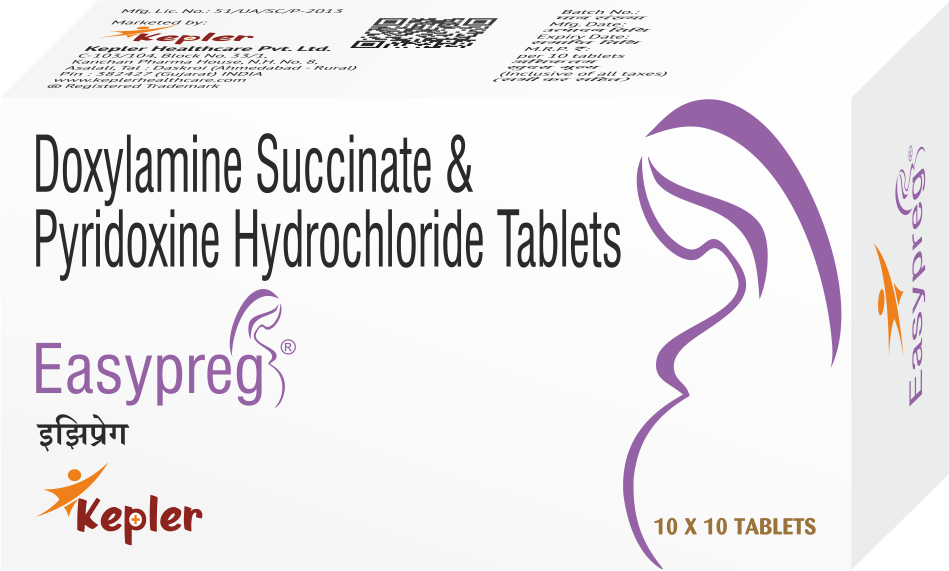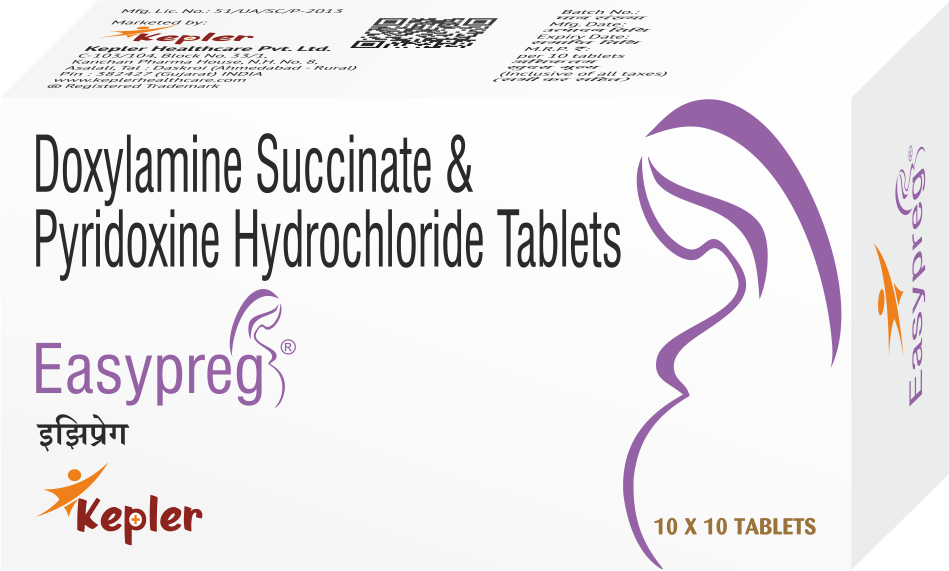 Kepler Onyx & Kepler Opal

Easypreg Tablet

Inquiry now
---
Composition :
Doxylamine Succinate 10 mg, Pyridoxine HCl 10 mg
Indication:
Nausea and Vomiting during Pregnancy (NVP)
How EASYPREG Works
Easypreg is a combination medicine used to treat nausea and vomiting during pregnancy. It prevents the feeling of nausea and morning sickness in pregnant women. It also provides nutrition to the body.