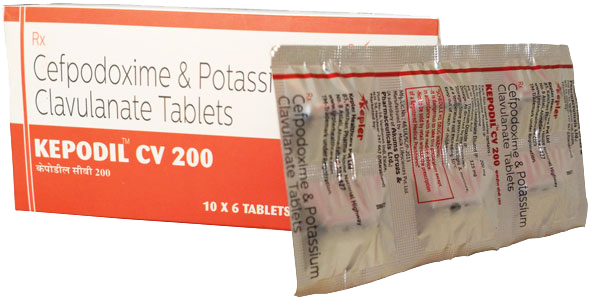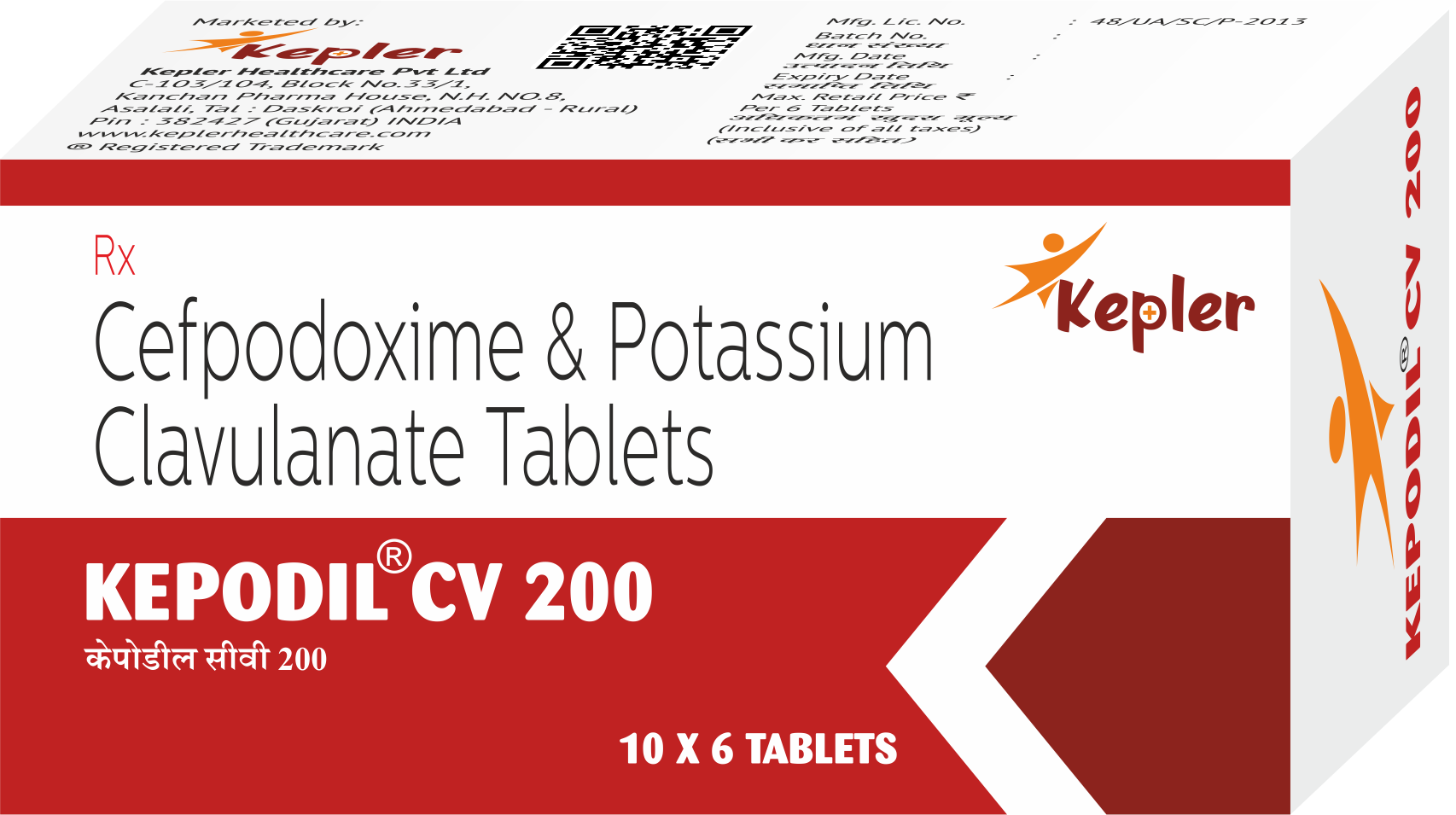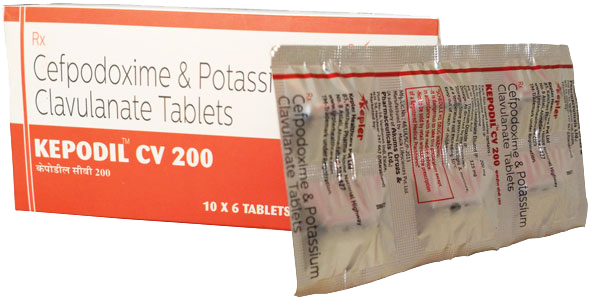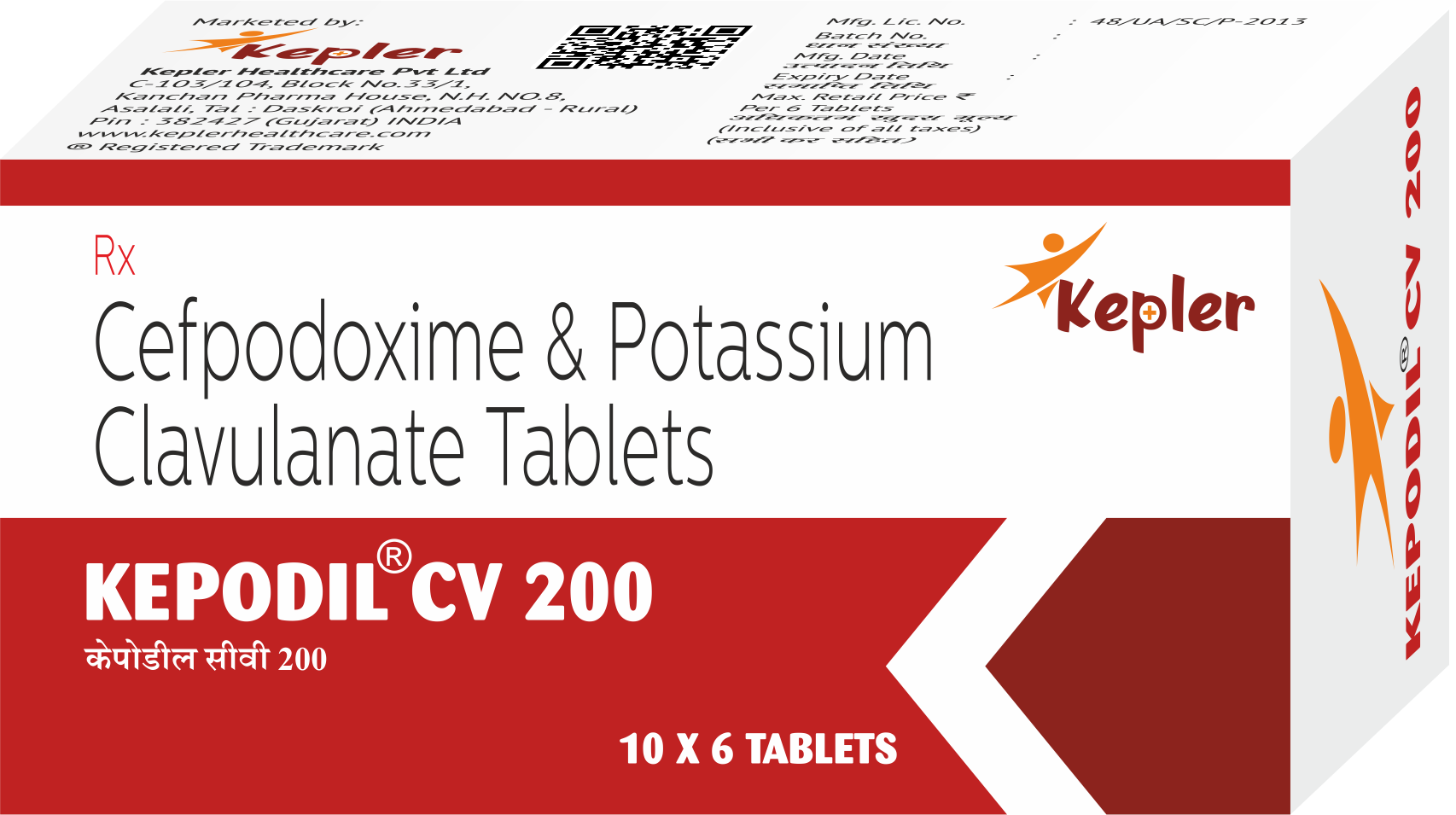 Kepler Onyx & Kepler Opal

Kepodil 200 CV Tablet

Composition: Cefpodoxime Proxetil 200 mg + Clavulanic Acid 125 mg Tablet

Category: Antibacterial
Cefopodoxime: 3rd generation oral cephalosporin
Clavulanic Acid: beta-lactamase inhibitor
KEPODIL-CV 200 is effective in the treatment of infections caused by penicillinase-producing strains of bacteria.
KEPODIL-CV 200 has a broad spectrum activity as clavulanic acid extends the spectrum of antibiotics to b-lactamase producing microorganisms.
Inquiry now
---
Indications
Post-surgical infection
Typhoid fever
Respiratory Tract Infections
Urinary Tract Infections
Otitis media
Community Acquired Pneumonia
Contraindications:
Hypersensitivity reactions to penicillin, cephalosporins and other beta-lactam antibiotics, beta-lactamase inhibitors or any excipient used in the formulations.
Precautions:
Caution advised in patients receiving diuretics concurrently
Adverse effects
Diarrhoea, nausea, vaginal fungal infections, vomiting, headache