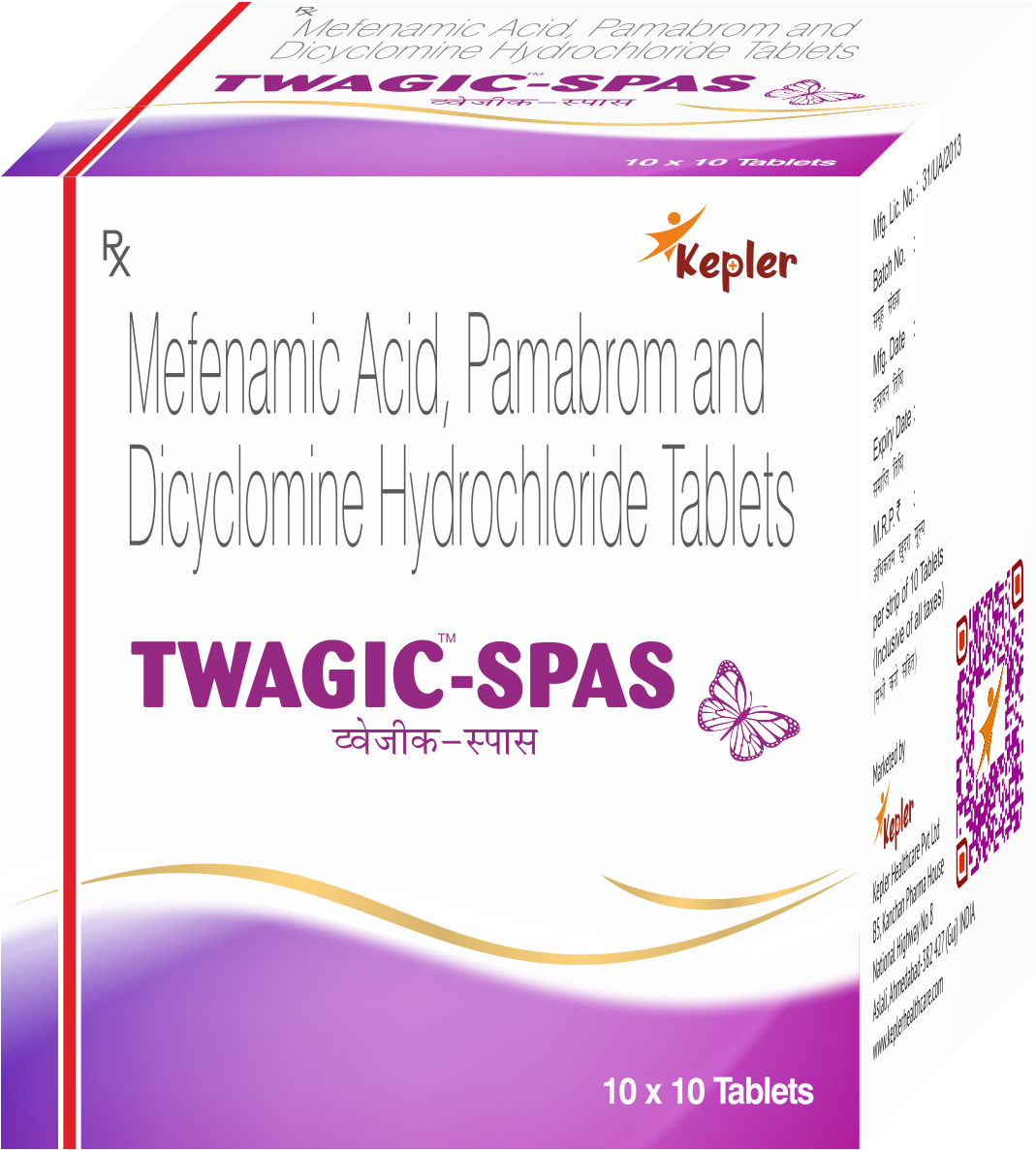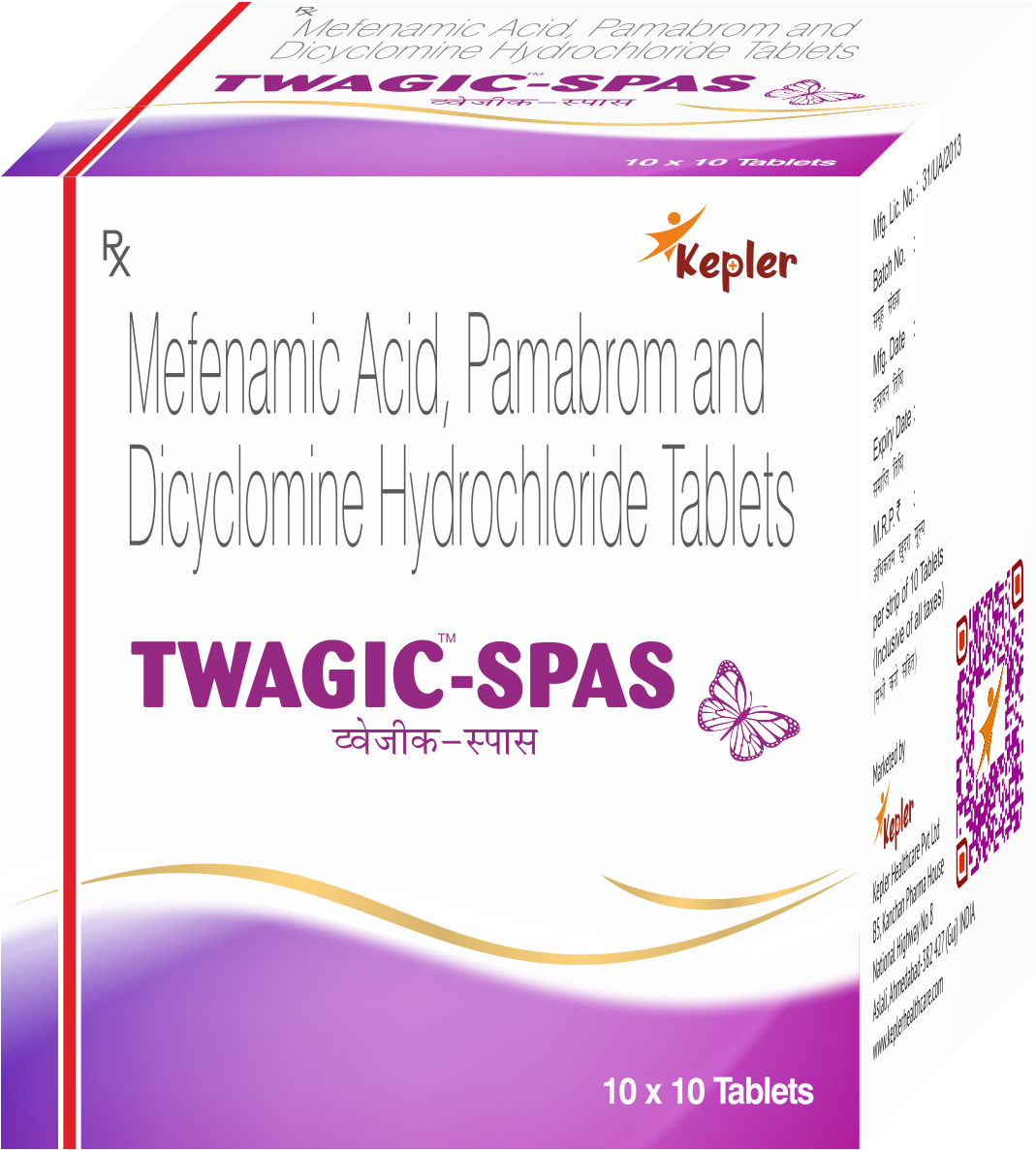 Kepler Onyx & Kepler Opal

Twagic Spas

Category: Antispasmodic

Description: TWAGIC SPAS is a combination of Mefenamic Acid which is a non-steroidal anti-inflammatory drug, Dicyclomine Hydrochloride is an antispasmodic and anticholinergic (antimuscarinic) agent and Pamabrom which helps to relieve water retention symptoms of pre-menstrual and menstrual periods.

Inquiry now
---
Indications
Spasmodic dysmenorrhea, symptomatic relief of colics such as intestinal, biliary and ureteric.
Contraindications
Contraindicated in patients with known hypersensitivity to this product or any of its ingredients or another NSAID.
Side Effects
Dry mouth, dizziness, nausea, headache, skin rash.
Drug Interactions
Dicyclomine can interact with drugs having anti-cholinergic activity and prokinetics.